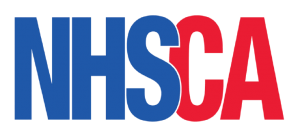 For Immediate Release —
 
The National High School Coaches Association (NHSCA) has been the proud host of the Fall
National Duals in Ocean City, Maryland since November of 2020. This "non-traditional" NHSCA
Event strived to create an additional opportunity for athletes to compete in a dual meet setting
prior to the start of the High School wrestling season. Based on a multitude of factors, largely
stemming from customer feedback over the three-year period, the NHSCA has opted to no
longer host the Fall National Duals.
 
The NHSCA would like to extend a thank you to the leadership in Ocean City, Maryland and the
staff at the Ronald E. Powell Convention Center.  Both the city and the convention center are
world-class destinations, and we look forward to exploring new opportunities to work together
in the years to come.
 
An additional recognition and heartfelt thank you to the local Ocean City, Maryland wrestling
community for the support of both the event and the NHSCA.
 
The NHSCA leadership and event team will continue to focus on providing a first-class
experience at the High School Nationals and National Duals in 2024.